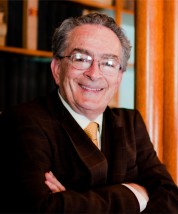 John Davis is a non-partisan political analyst.
His 42-year career includes work at all levels of politics … from congressional and presidential to state executive and legislative races.
From Maine to Montana, from Maryland to New Mexico, Davis has consulted for business groups in half of the states in the country in the creation of political research and action organizations. He has conducted over 1,000 political briefings.
From 1986 – 2008, Davis served as President of NCFREE, a Raleigh-based organization that provided political research to business leaders throughout the state. As founding editor of NCFREE's Almanac of North Carolina Politics, Davis became recognized as one of the state's leading authorities on evaluating candidates, predicting the outcome of races with a 95% forecast accuracy.
Since 2008, as President of John Davis Consulting, Davis has provided political investment advice for individuals and organizations. He is the author of the John Davis Political Report, now in its 11th year of publication, and is a frequent speaker for corporations and professional associations.
A native of Graceville, Florida, Davis is a graduate of William Carey University in Hattiesburg, Mississippi.  He and his wife, Kathy, live in Raleigh.  They have five grown children.