Part II: Liabilities 5 – 6 NC Republicans do not have to raise the political bar closer to that of Democrats to seize power in 2010 if Democrats lower their political bar closer to that of Republicans. This is Part II in a series of reports suggesting that the North Carolina Democratic Party is much
[More…]
Part II: Liabilities 5 - 6
NC Republicans do not have to raise the political bar closer to that of Democrats to seize power in 2010 if Democrats lower their political bar closer to that of Republicans.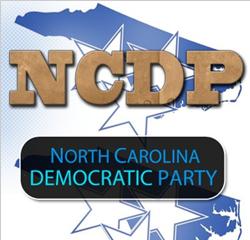 This is Part II in a series of reports suggesting that the North Carolina Democratic Party is much like the Toyota Motor Company.  They are both among the great organizational successes in American history, and both are losing market share because of sloppy standards and corrupt leaders.
Last Tuesday, May 4, the Associated Press reported that a U.S. Senate committee was recommending a major overhaul to the nation's auto safety requirements following Toyota's recalls involving 8 million cars and trucks.  Toyota was forced to pay a record fine for failing to disclose a safety defect with sticking gas pedals in a timely manner, and is currently facing an estimated $4 billion in personal injury/wrongful death lawsuits.[i]
On Monday, the AP reported that Toyota spent a record $2,498 per vehicle on incentives in March, a 53% increase over last year. [ii] Toyota is minimizing brand damage caused by faulty gas pedals and brakes the same way the state Democratic Party minimizes brand damage caused by sloppy standards and corrupt leaders: by spending a lot of money on spin control.
In Part I of the series, I wrote about:
#1:  A Weak Democratic Governor Will be a Drag on Democratic Candidates
#2:  Basnight's Cash on Hand Down by 30% with a Tougher Hill to Climb
#3:  Democrats have all of the Power and Get all of the Blame
#4:  A Nation and State of Voters Fearing Financial Collapse Due to Spending
Here are political liabilities 5 – 6:
#5:  Corrupt Leaders: Toyota the Safety Automaker like Perdue the Ethics Governor
I was sitting at the kitchen table Tuesday morning reading a story in the News & Observer about yet another NHTSA (National Highway Traffic Safety Administration) investigation into Toyota's failure to report problems with defective steering rods,[iii] when a Toyota ad came on the television.  The carmaker was extolling its commitment to safety.  Ironically, the N&O also carried a story Tuesday about Gov. Perdue extolling her commitment to ethics reform.
If you are committed to ethics reform, you really should do something besides just claim to be for ethics reform.  And, if you are going to make speeches around the state decrying the evils of "smoke-filled rooms," "pay-to-play" politics and "back room dealing," you certainly don't hire people like … ummmmm, well, to quote Gov. Perdue, "I don't have to give any examples.  I don't have to call any names."[iv] (Actually, I was going to name former state Senator Tony "Back Room Deal" Rand, who served as Chairman of the Rules Committee and Majority Leader in the Senate until last year, but thought better of it.)  Second thought:
Perdue appointed Tony "Back Room Deal" Rand (from Fayetteville) Chairman of the state Parole Commission last November after he abruptly resigned from the state senate.
Rand served as Chairman of the Board of a security equipment company, Law Enforcement Associates (LEA), at a time that LEA did business with the DMV without competitive bids.[v]
The DMV was headed by George Tatum (from Fayetteville), who owned LEA shares.
Tatum's boss at the time was Lyndo Tippett (from Fayetteville), who owned LEA shares.
Tippett was Rand's personal accountant.
Did I mention that LEA did business with the DMV without competitive bids?
Rand tried to buy Monitech, maker of ignition devices to curb drunken driving, for LEA.[vi]
Monitech didn't sell, leading to a "rocky" relationship with the DMV according to its owner.
Monitech lost its certification this year after 20 years of annual renewals.
On Tuesday, May 11, DMV Commissioner Mike Robertson announced that he has created a secret committee made up of secret members who will meet in secret to decide if Monitech got a raw deal on the contract with the state for its ignition interlock devices.[vii]
Perdue will never be taken seriously on the issue of ethics reform until she takes a stand to expose and get rid of those in her own administration who are ethically challenged like … like ummmmm … "I don't have to give any examples.  I don't have to call any names."
#6:  The Issue is the Economy, and Democrats Own the Economy
Independents turned on former President George W. Bush because of the economy and because he was a bully.  Likewise, Independents have turned on current President Barack Obama because of the economy and because he is a bully.  So, don't be surprised when you read that Independents are turning on North Carolina Democrats; they have all of the power, they act like bullies, and they own the most important problem of the day, the economy.
This week, the Gallup polling organization released the results of its latest national survey that showed only 15% of Americans named healthcare as the most important problem facing the country today.  The number one problem facing the country today is the economy in general.
The economy in general was named by 26% of the respondents in the poll conducted last week from May 3 – 6, followed by unemployment/jobs named by 22%.  Healthcare came in third at 15%, followed by a general concern with government/politicians at 12%, and immigration/illegal aliens at 10%.
Democrats are in trouble nationally on the #1 and #2 "Most Important Problems," the economy in general and unemployment/jobs, because they are in charge.  They are in trouble on healthcare, the #3 problem, because they pushed it through alone.  They are in trouble on the #4 concern, government/politicians, because they are the government, and they are in trouble on the #5 issue, immigration/illegal aliens, because they are perceived as being soft on illegal aliens.
Healthcare was never more important than the economy.  For many, it was a means to vent anger against Obama for running as a "Change we can believe in" centrist but then governing as a Washington insider liberal with a reputation for running over people to get what he wants.  As Fred Barnes, executive editor of the Weekly Standard, wrote in the Wall Street Journal last week, "It's amazing how much you can accomplish if you don't care what the public thinks."[viii]
Democrats Also in Trouble on the "Most Important Issues" in North Carolina
Democrats are in trouble here in North Carolina as well on four of the top five "Most Important Problems."  According to a statewide poll conducted by Civitas in April, the top five issues are economy/jobs at 53%, with education at 12%, holding down taxes at 9%, reducing healthcare costs at 9%, and government corruption at 5%.  Only education is a Democrat-friendly issue.
The state legislature convened on Wednesday, and will now have to face the consequences of years of irresponsible "ends justify the means" spending and its negative impact on the state's economy.  According to a report released today by Civitas titled North Carolina's Fiscal Tsunami,[ix] "State budget writers are facing a real budgetary deficit of roughly $4 billion over the next 26 months.  This number represents actual revenue shortfalls (compared to projections), expenses exceeding projections, and revenue streams that will disappear."
Democratic Party leaders, like Toyota, can try to minimize brand damage caused by sloppy standards and corrupt leaders by spending money on spin and claiming to be for ethics reform.  But in this toxic political environment, under the scrutiny of investigations and the watchful eye of cynical voters, claiming to be one thing and doing another is a car crash waiting to happen.
---
[i] www.miamiherald.com/2010/.../senate-committee-wants-upgrade.html
[ii] http://www.thebostonchannel.com/automotive/23500341/detail.html
[iii] News & Observer, May 11, 2010, U.S. to investigate 2005 Toyota truck recall, Page 4A
[iv] http://www.charlotteobserver.com/2010/05/09/1424764/perdue-narrows-ethics-agenda.html
[v] http://www.charlotteobserver.com/opinion/story/1117098.html
[vi] The Fayetteville Observer, Monitech owner says he rebuffed Rand offer to buy company, Mar. 12, 2010
[vii] The News & Observer, Secret panel will look into DMV contract, May 12, 2010, Pg. 3B.
[viii] The Wall Street Journal, Democrats at Ramming Speed, Op Ed Tuesday, May 4, 2010
[ix] http://www.nccivitas.org/media/publication-archive/policy-brief/north-carolinas-fiscal-tsunami